To delve into a story and be carried away by it without interruption. To hold on to thoughts and share them. This is the experience we would ideally also expect when reading digitally. Yet the potential of digital media in this regard has still not been fully exploited. «Digital Reading Matter» nurtures the joys of digital reading by focusing on users' specific needs.
Digital reading is exhausting. While reading, we are confronted with questions, react to the content and criticise it, thus taking a stance – a position which we may like to share. Readers want to learn more, delve deeper. Just dive in and be driven. «Digital Reading Matter» is an application designed to bring more joy and efficiency to digital reading, based on the user's wishes and needs. The sensors of the device are used in a functional way. An eye-tracking feature warns of possible concentration problems. Communication is fast and smooth through voice input. The previously limiting medium becomes an opportunity.
This work is highly topical and therefore eminently relevant. The application's features are impressive innovations, and the precise design sets a new benchmark.
Link:
visualcommunication.zhdk.ch/diplom-2021/digital-reading-matter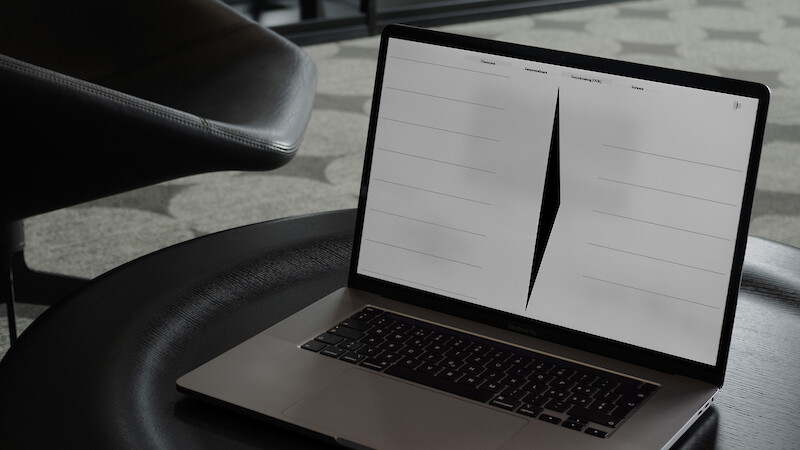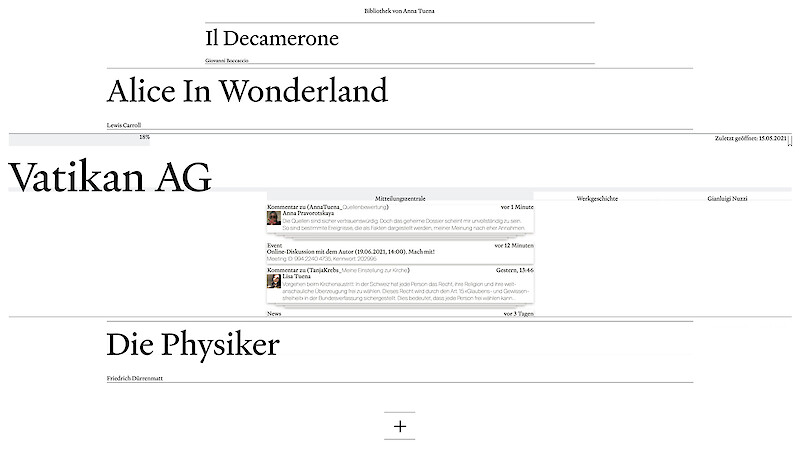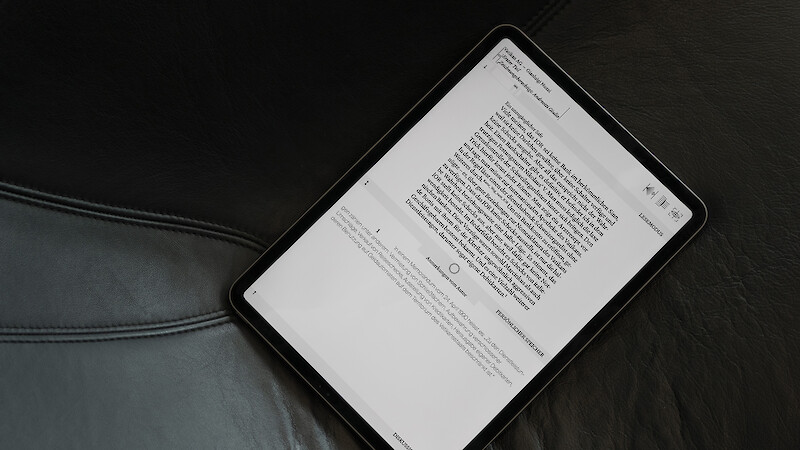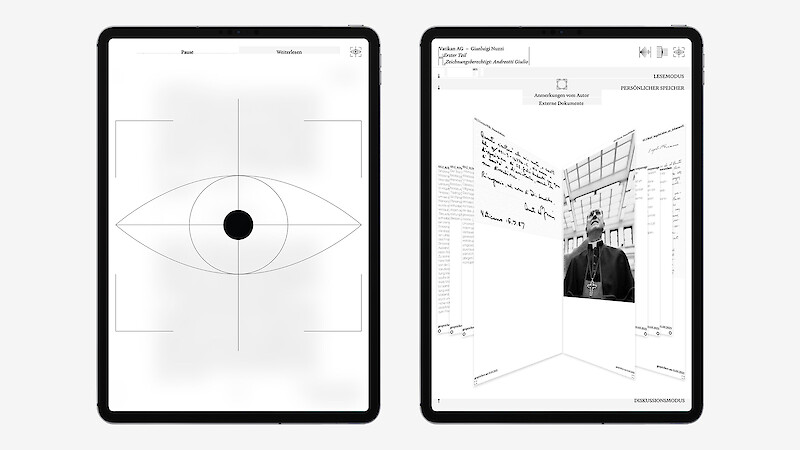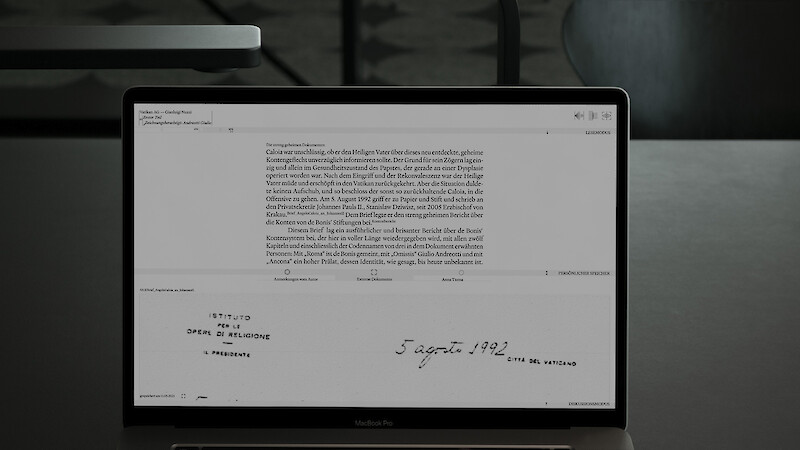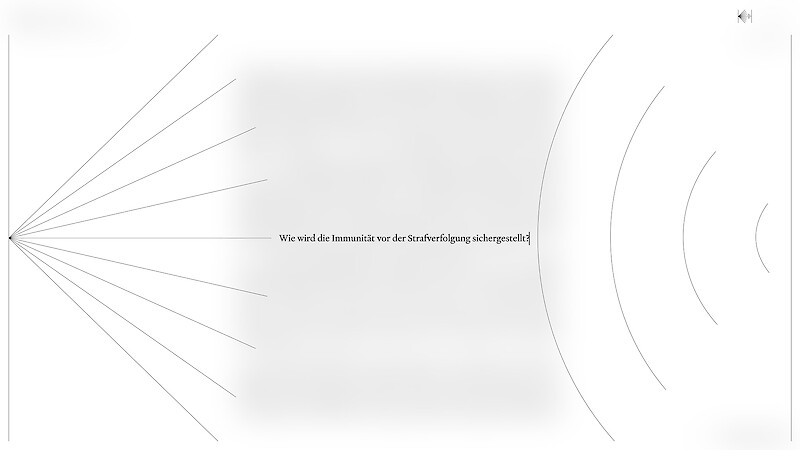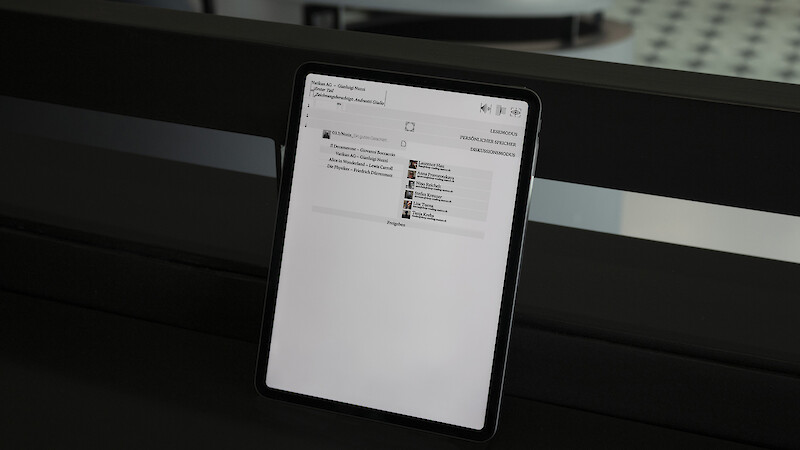 «With my project, I set new standards in the area of digital reading experiences.» – Anna Tuena
«In future, I would like to work as a visual designer in the arts and culture sector. Editorial design and poster design are two of my favourite practices, but I don't want to deny the importance of the digital.» – Anna Tuena