The B.A. dissertation «SOMN» centres on a car journey at night. Thoughts disperse through speed and music. Uncoupled from the individual, this experience encompasses all those strangers whose paths cross for a moment, connected by the sober beauty of little instances of chance.
The interactive concept of «SOMN» is strongly based on sound and visual feedback. Music and rhythm play a key role in the overall game and envelop the players in an atmosphere of strangeness.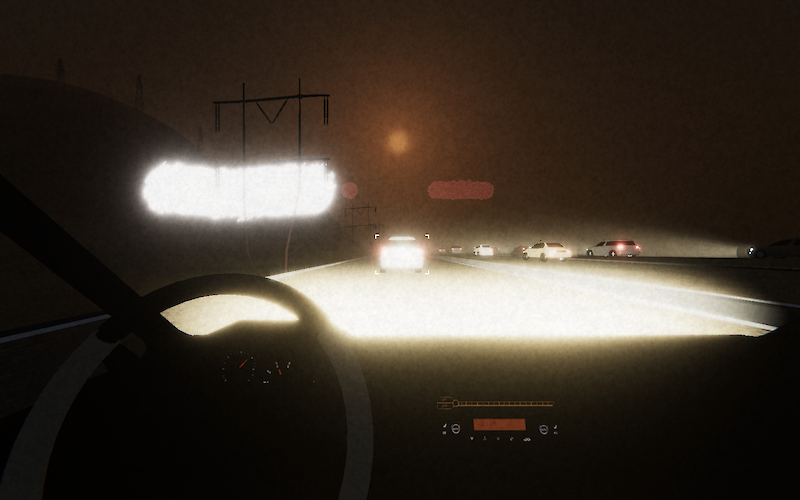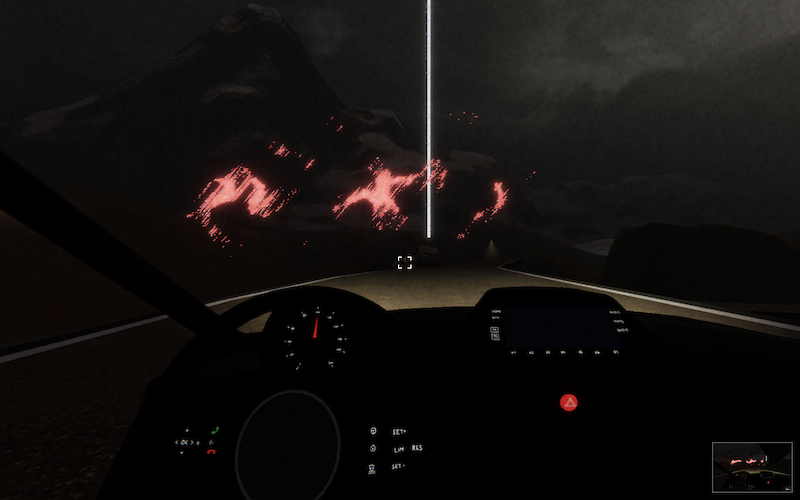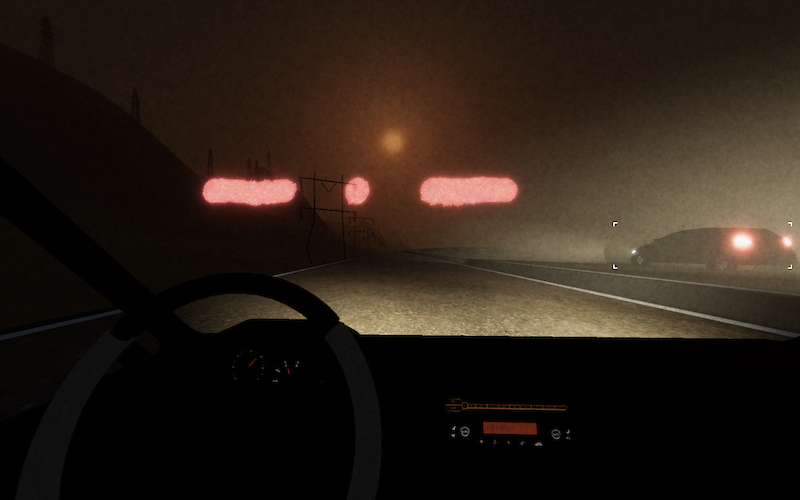 «To me, driving at night is closely linked with music. With the right tracks, I frequently have near-transcendental experiences.» – Linn Spitz
«SOMN» is designed far from known game clichés, providing instead a deep insight into the immersive, surrealistic narrative potential of the medium by facilitating the fantastical in the right places, while pursuing a yearning narrative realism elsewhere. Rather than being shaped by numerical achievements and scores, the game mechanics are entwined with an interactive narrative which creates magical atmospheres. The extensive game prototype makes it easy to envisage its future expansion and completion for publication. It also clearly points out the content innovations that should be urgently tackled in game design.