«H₂OME» responds to local water shortages in Switzerland and creates a complete water re-circulation system for self-sustaining tiny homes. In contrast to existing solutions, it is designed for improved ease of use and increased efficiency in the filtration stages. As a further benefit, energy expenditure and maintenance are minimised. The circulation concept is based on the average water usage of two people. Due to natural filtration stages, the system functions independently of the weather and thus of the season.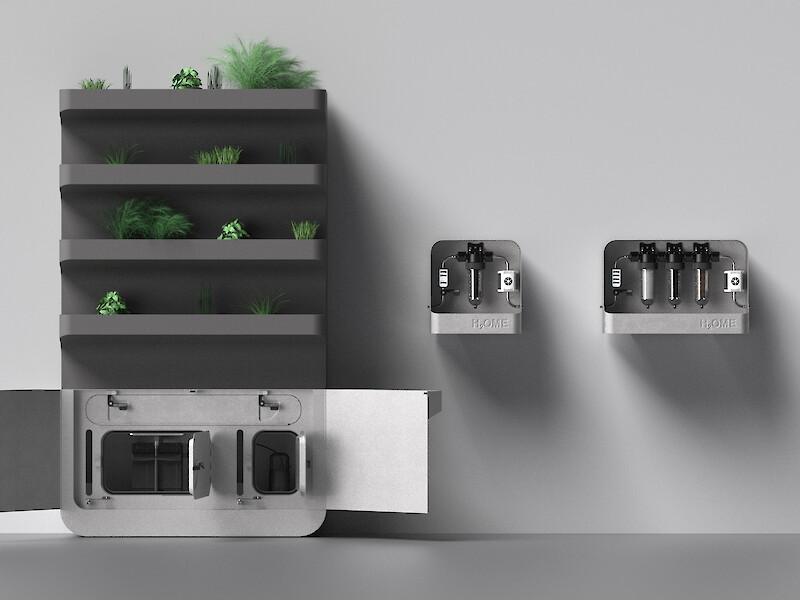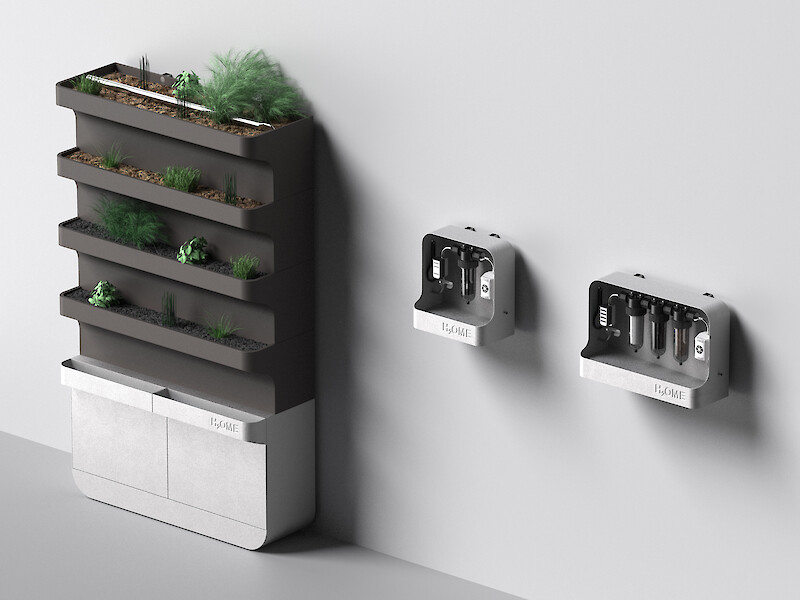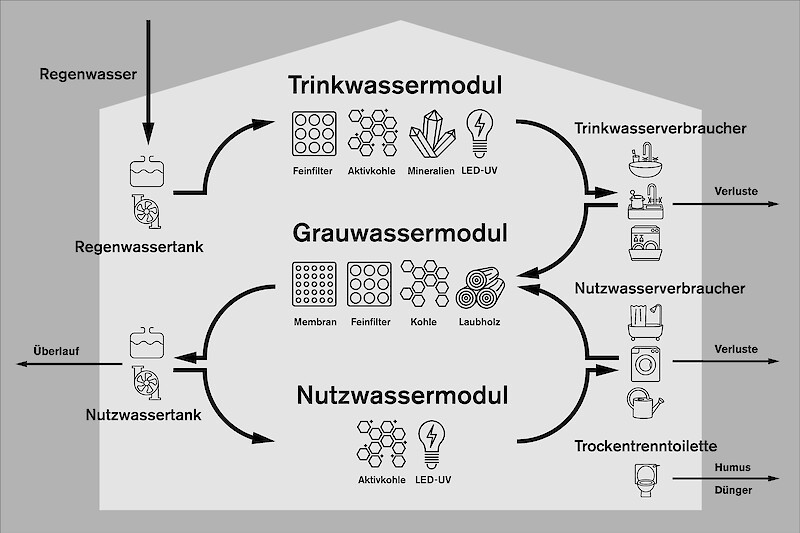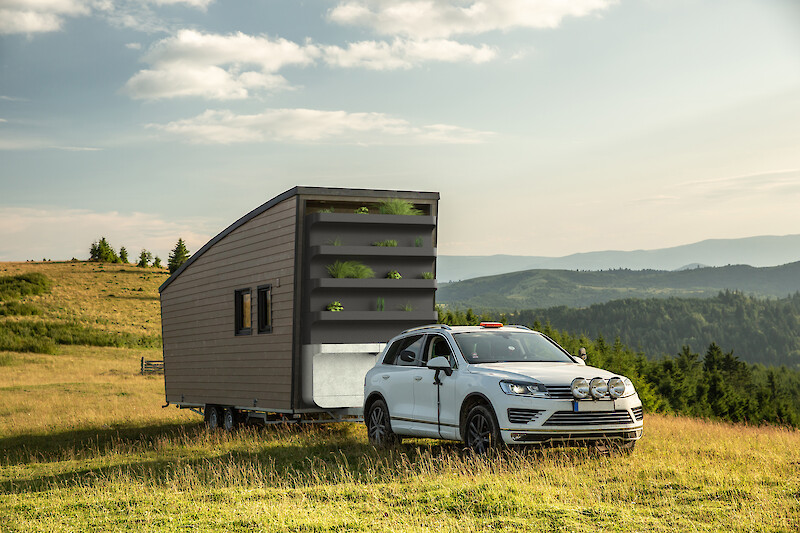 «H₂OME» is the first holistically designed water re-circulation system that is based on a user-friendly design and offers a self-contained alternative to public infrastructures.» – Daniel Moser
Daniel's work is an important contribution in the area of sustainability, as it shows how to make the best use of the increasingly scarce resource of water. He succeeds in bringing order to the highly complex field of technical installations in tiny homes, which are generally marked by a lot of improvisation and a certain creative spirit. The project convincingly organises and solves the issue of water treatment. It is also distinguished by a clear structure. The result is a neat system which is easy for residents to maintain and control. Compelling depictions and animations are provided which communicate the work very effectively.
Project partners:
Vuna GmbH
Gravit'eau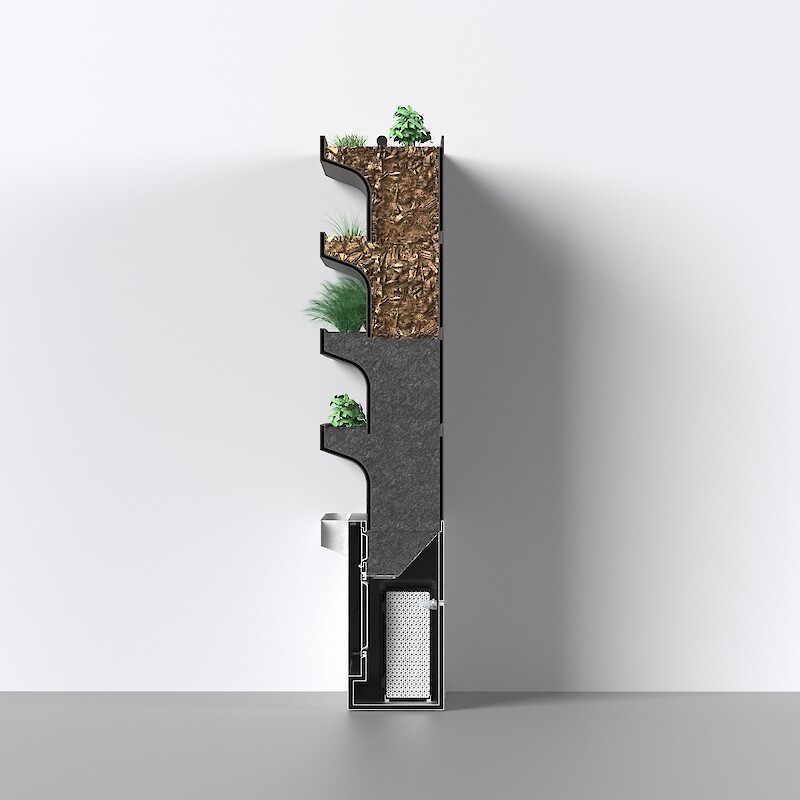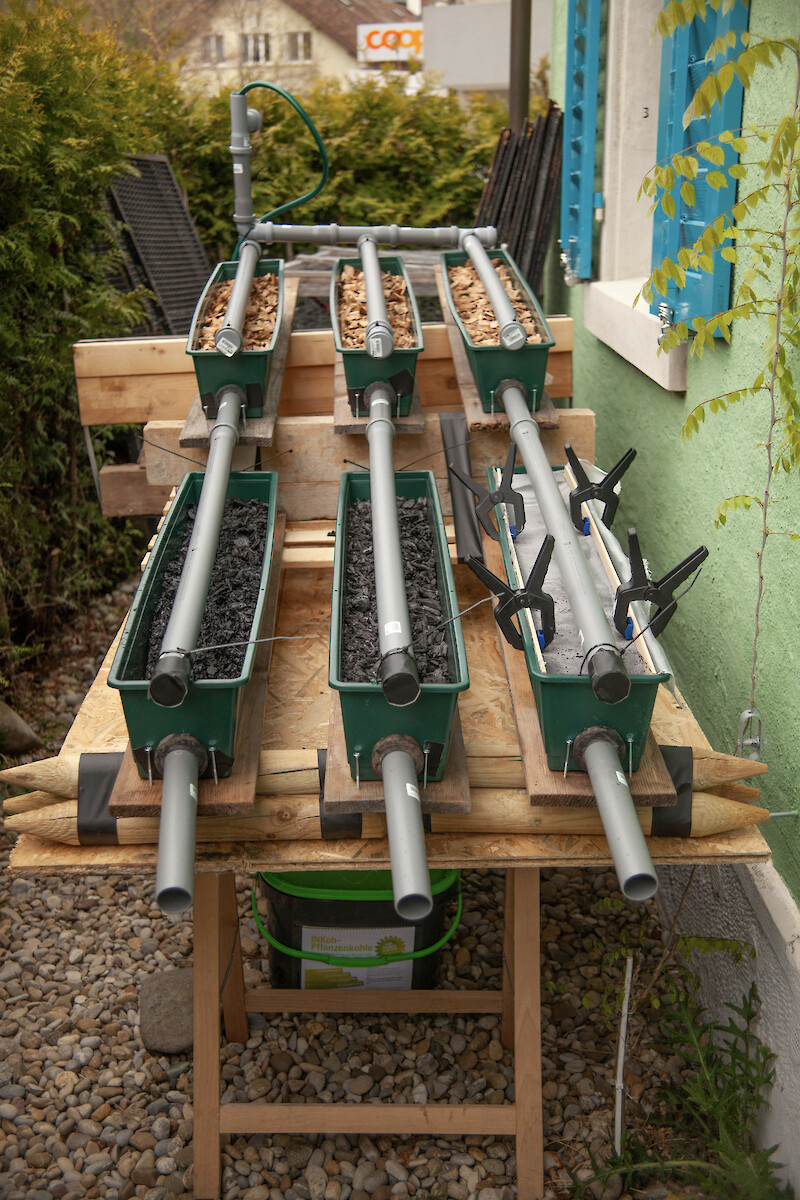 «I see myself mainly as a product designer in an innovative team that develops sustainable solutions for current problems, and, as a sideline, a designer creating my own products.» – Daniel Moser