In VR games, the body now often acts as the controller. Yet, when players enter the virtual world, they tend to lose touch with their physical environment. This M.A. thesis explores the mechanics of immersion in VR and shows the potential that emerges from experiencing one's own home as a game area embedded in the virtual world. The art style chosen for the VR game «Spacecraft – New Way Home» – the design artefact – is deliberately minimalist, intended to underline the mechanics rather than distract from them. The game uses technology that is available free of charge, combined here in an innovative way.
Collaboration between the two players in «Spacecraft – A New Way Home» is key: many of the tasks can only be completed successfully by working together. Over the course of the game, the players gradually rework their own 3D-scanned home, revealing a more and more complex spacecraft. When the spacecraft is brought under control and the overheated engine has been repaired, the team is ready.
The master's thesis «Virtual Real Rooms» and its practical application «Spacecraft – A New Way Home» provide an innovative response to the current pandemic experience. The VR game extends the rather familiar home environment by a virtual level. Players are encouraged to discover their home anew in a playful fashion. The form and quality of collaboration in VR evidenced here show a lot of potential for other future applications, for instance, in virtual office communities.
Project partner:
Immersive Arts Space, Zürcher Hochschule der Künste
Universität Zürich
Link:
gamedesign.zhdk.ch/diplom-2021/projekte/virtual-real-rooms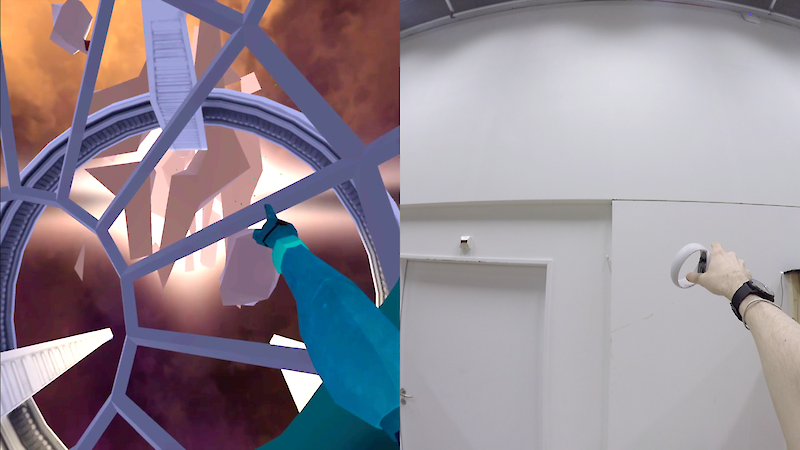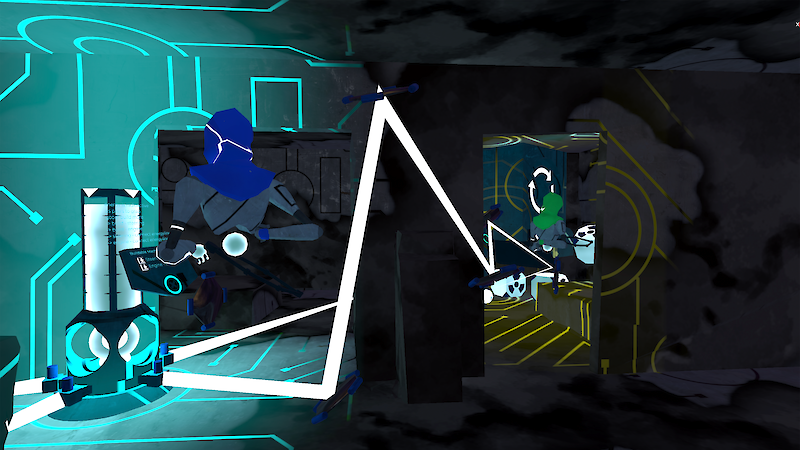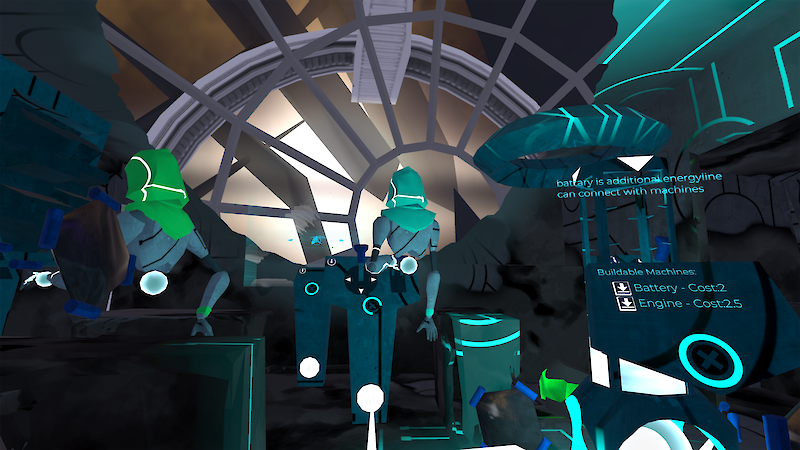 «In the future, I see myself as a game developer with the goal of publishing games. Applied research will remain another important cornerstone for me. I would like to discover new mechanics and technologies – independently of the market.» – Chris Elvis Leisi