«Letters» is a game about a long-standing correspondence between two pen pals. The exchange of letters constitutes the game world in which a character (who represents the letter writer Sarah) tackles narrative tasks or other challenges by interacting with the words from a letter. Often the required terms and clues are hidden in different words so the character needs to jump backwards and forwards between lines and animated drawings, delete letters, split words, move them around and create a new meaning.
«Letters is a narrative mystery game which distinguishes itself through its innovative and playful handling of text.»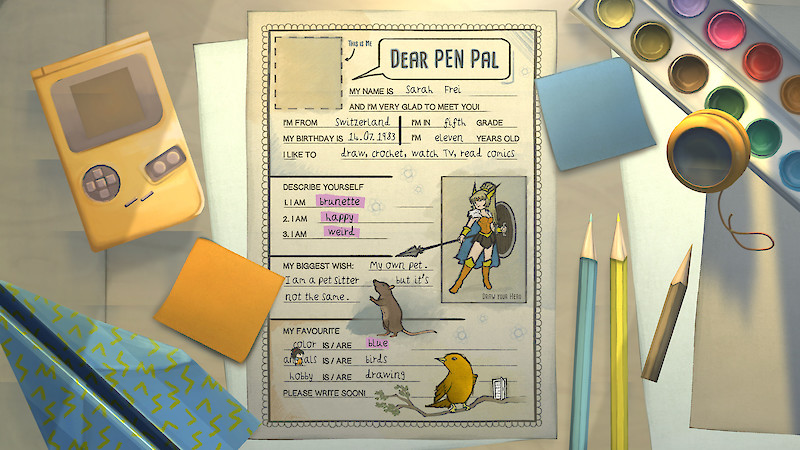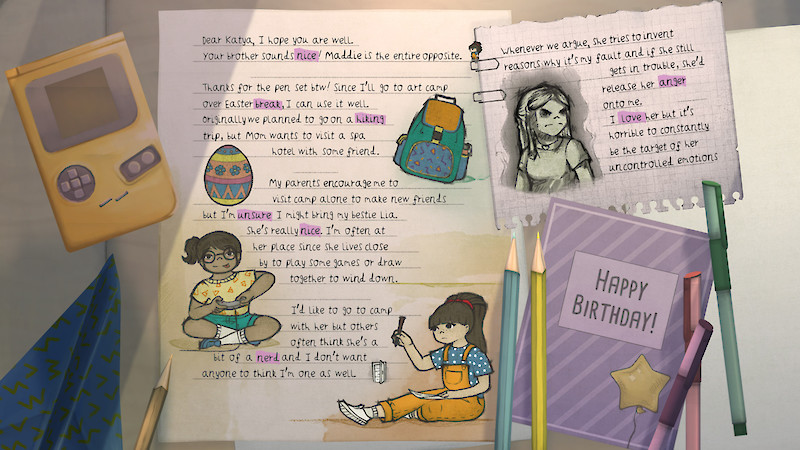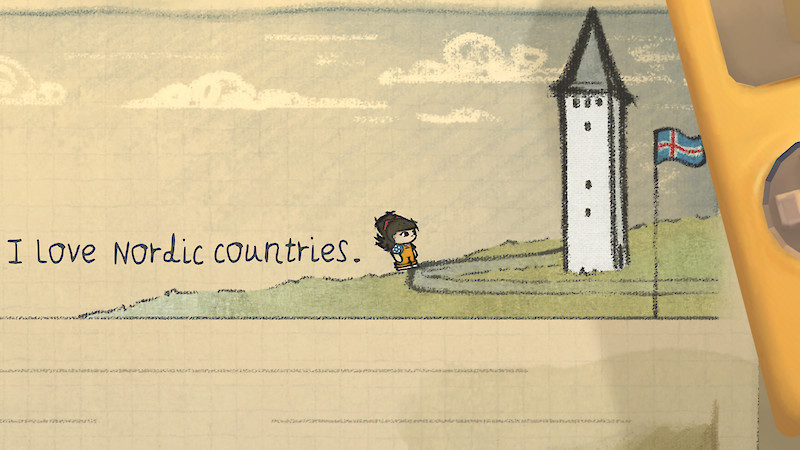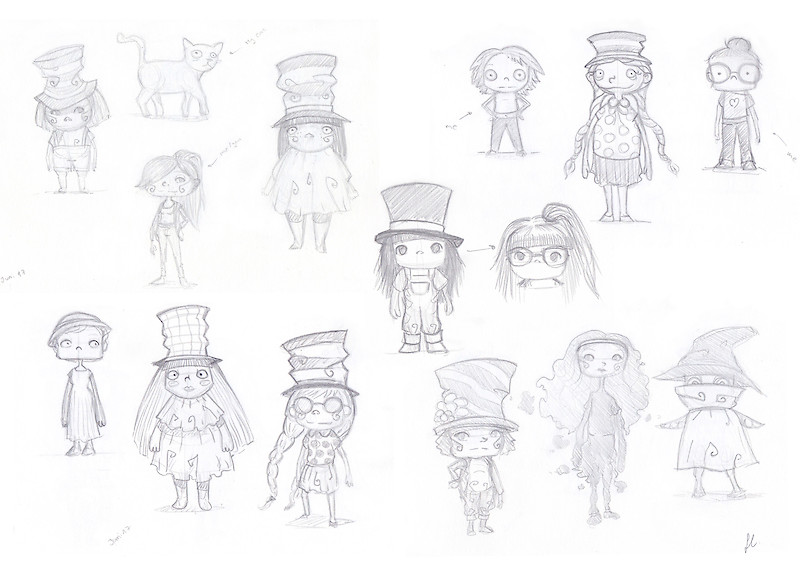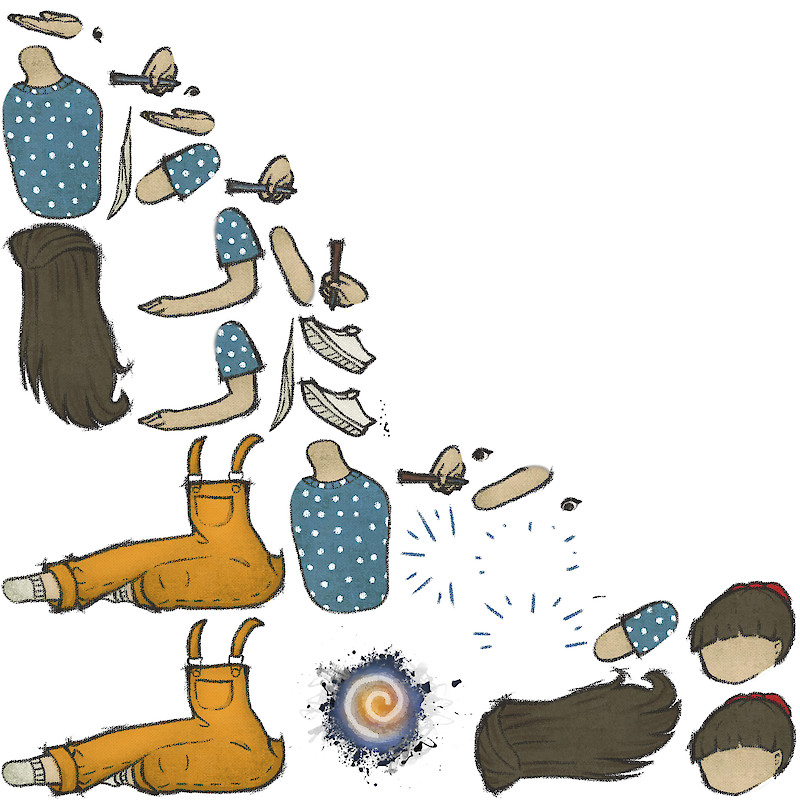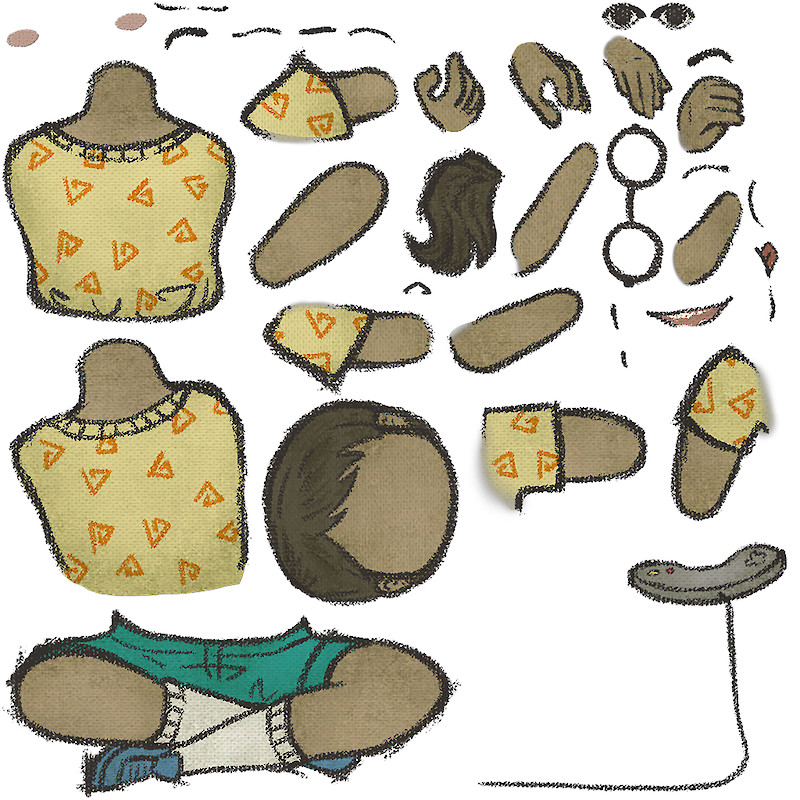 The active engagement with the text is central in all this: to manage the tasks it is necessary to talk to the drawings and read between the lines. The multi-linear game transports the player to different episodes in Sarah's life, and interactive immersion influences the way the story is played out. The game begins with episodes from the character's childhood followed by her teenage years and ends with early adulthood (there are plans to significantly expand the prototype until it is ready for commercial production).
The principle underlying the game is highly innovative and has considerable potential. Since the first prototype was launched in the summer of 2017, the project has met with a great amount of approval at international festivals (e.g. Ludicious Festival Zurich, AMAZE Berlin, Nordic Game Festival Oslo). As part of the B.A. dissertation project, the students were planning to found a company, which is imminent at the time of writing. Porting of the project to tablets and smartphones has already been set up.
Website: letters-game.com