Around one-third of all plant species in Switzerland are classified as endangered – a threat to biological diversity, habitats and genetic variability. This dissertation project by Nina Schwarz conveys these issues by using beautiful illustrations to entice visitors at Bern Botanical Garden to engage with the seemingly dry subject of ex-situ preservation – the preservation of endangered species in artificially created habitats.
One of these ex-situ cultures – Central-European semi-dry grassland – is grown in the Botanical Garden in Bern. Nina Schwarz's display boards guide visitors through this habitat and recreation area, giving them an understanding of the importance of this protection concept and of individual plant species in a sensitive and aesthetic way while nurturing their appreciation of natural habitats.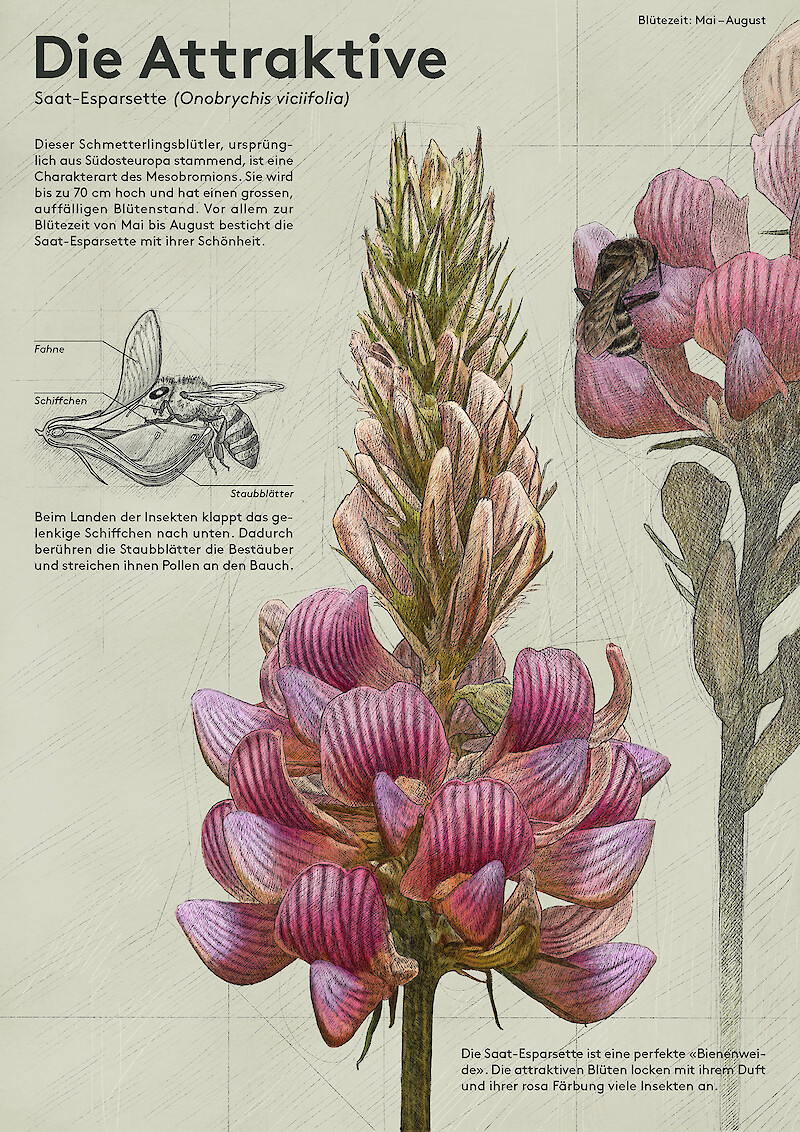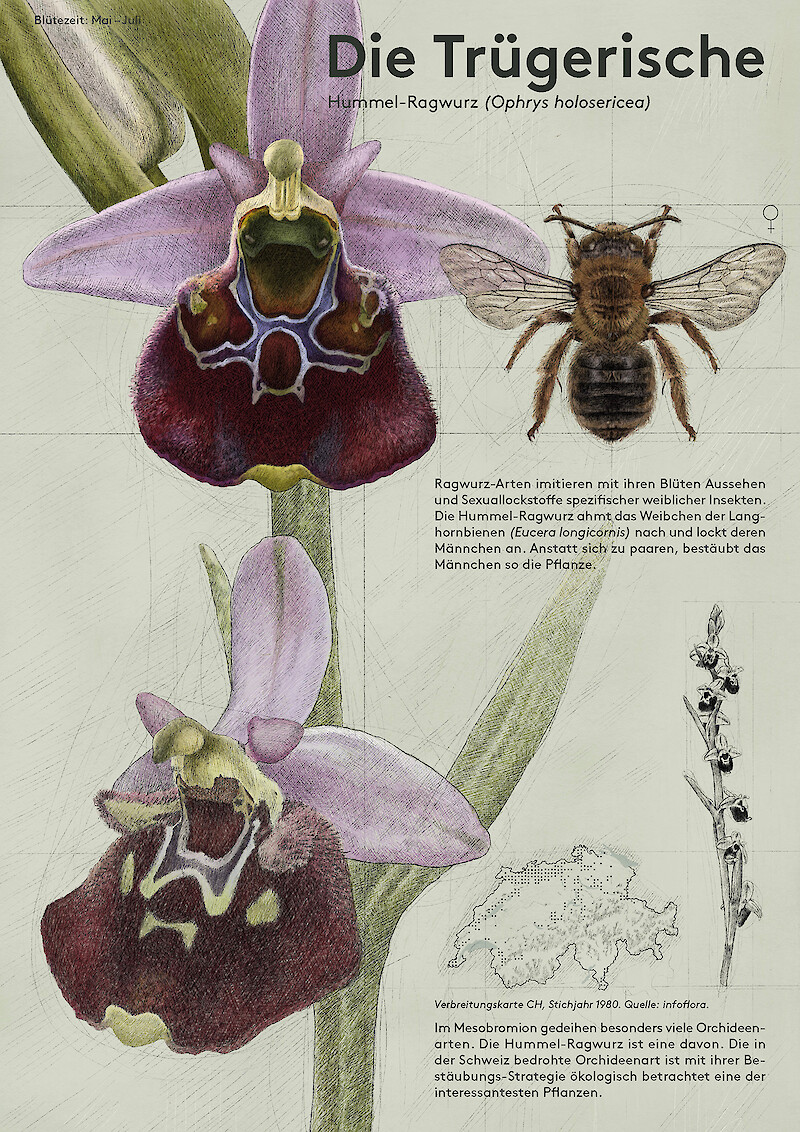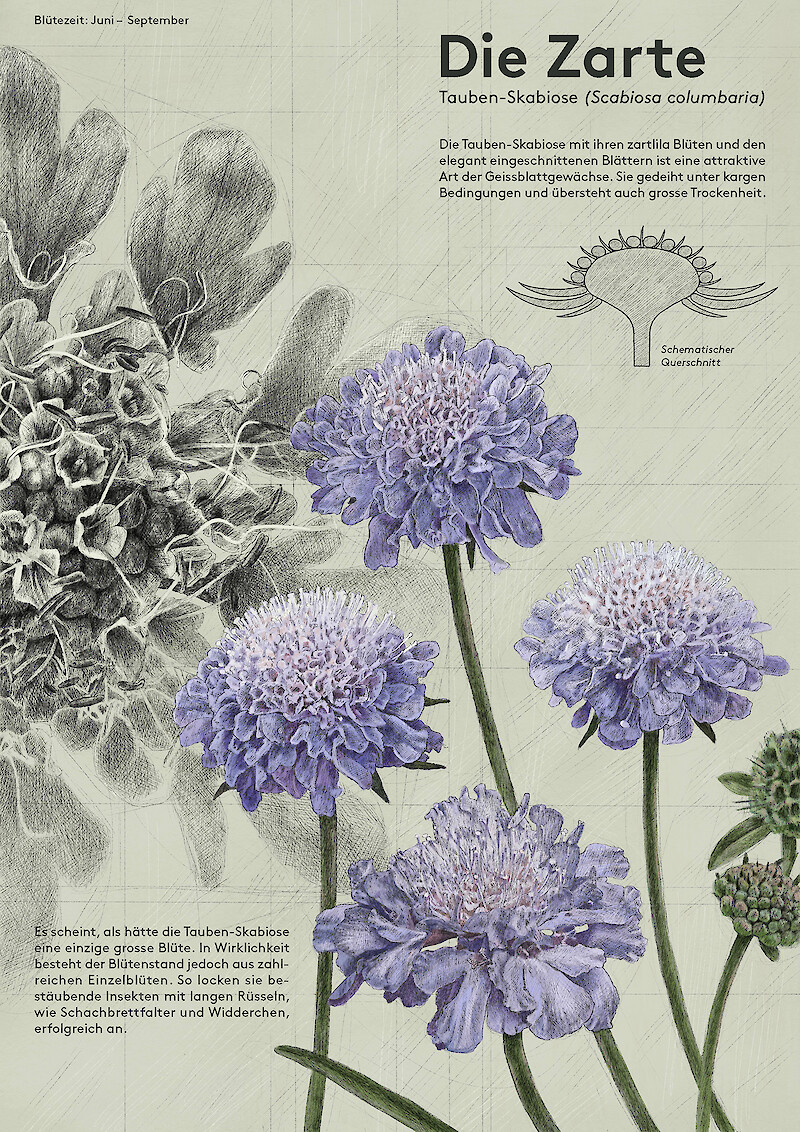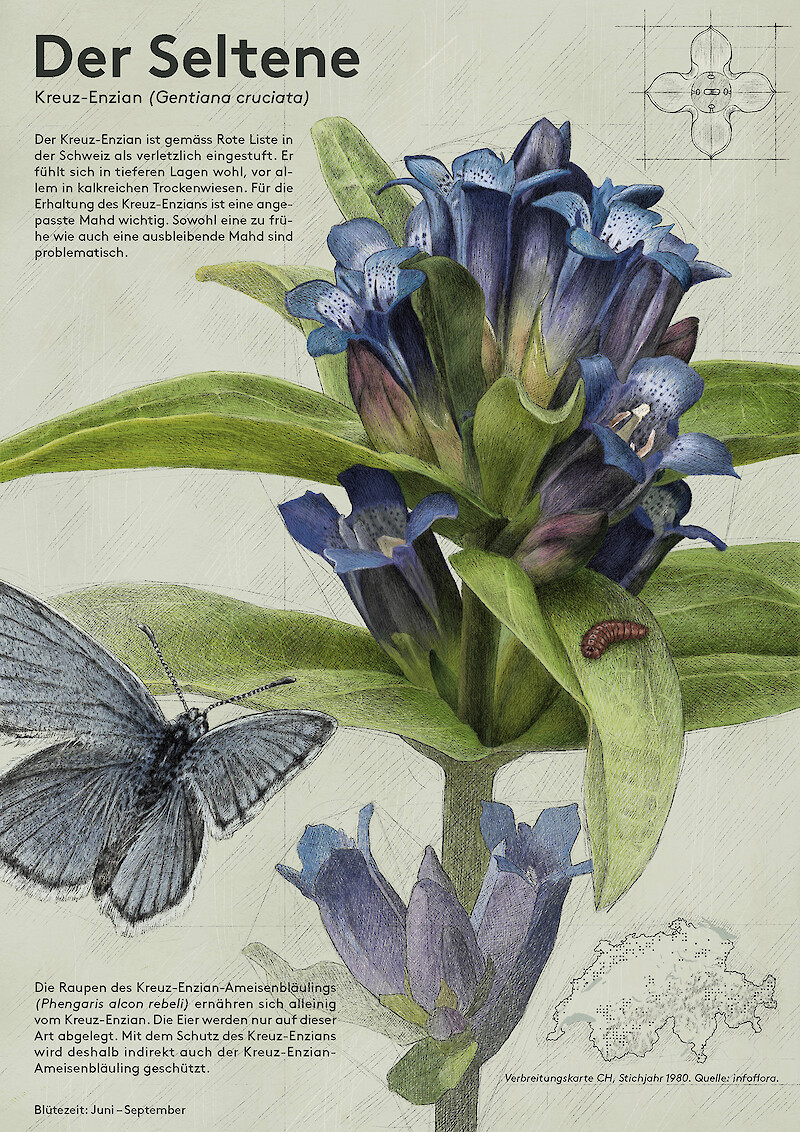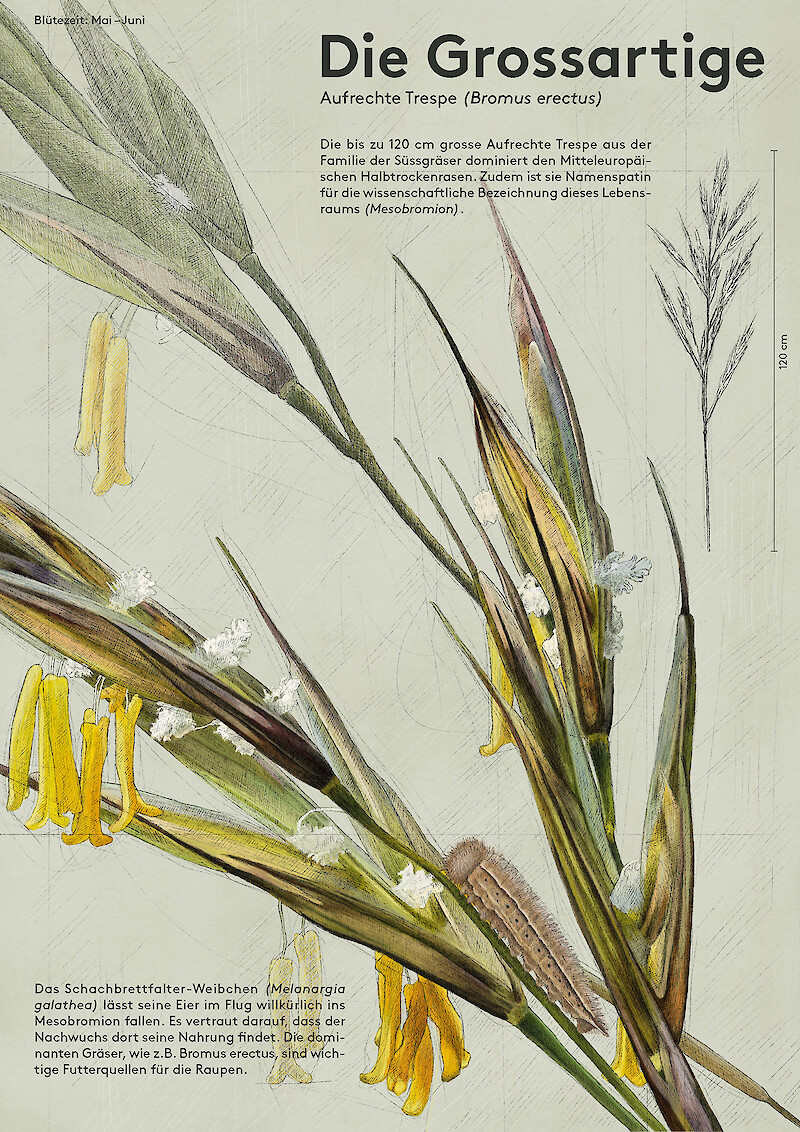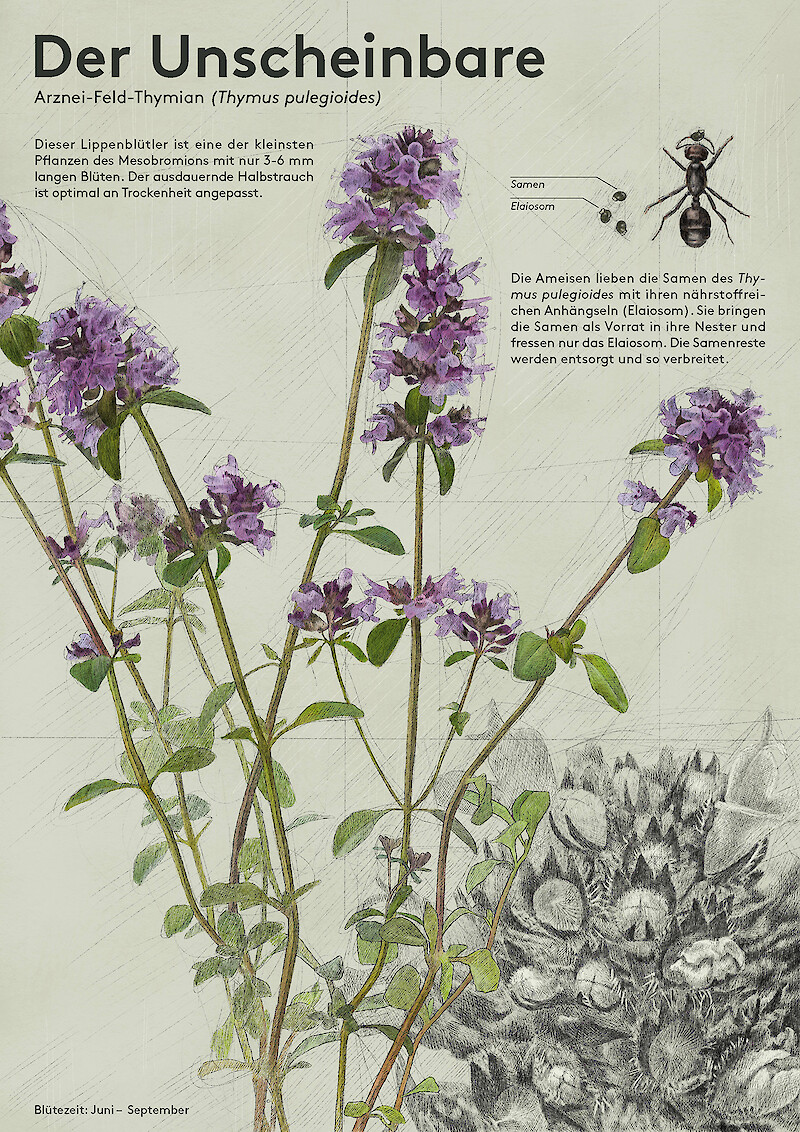 With great care and patience, Nina Schwarz has dedicated herself in this work to the observation and depiction of our precious flora. The richly detailed, coloured hand drawings immediately attract and fascinate the viewer. They lend the often inconspicuous world of plants and insects a presence and master the balancing act between aesthetic appeal and the presentation of knowledge with apparent effortlessness. Using a subtle but intense design language, she forges a link between recreational and educational concerns in the public space.

The display boards created as part of this project are first-rate examples of craftsmanship and design, showcasing the subject and the selected threatened plant species in the role of protagonists with extraordinary intensity and presence. They slow viewers down to a more relaxed pace and connect them with their environment. Nina Schwarz has not only chosen an effective way to raise awareness of the threat to our inconspicuous, magnificent flora and the insects inhabiting it – with her precise and pleasantly unobtrusive language she also goes against the tide of the contemporary attention economy.
Utilising unassuming means and avoiding any gimmickry, this is a great design achievement with a level of dedication and attention to detail that is quite rare. For this reason, we nominate this work for the award grant.
Website:
kvis.cargo.site/Nina-Schwarz